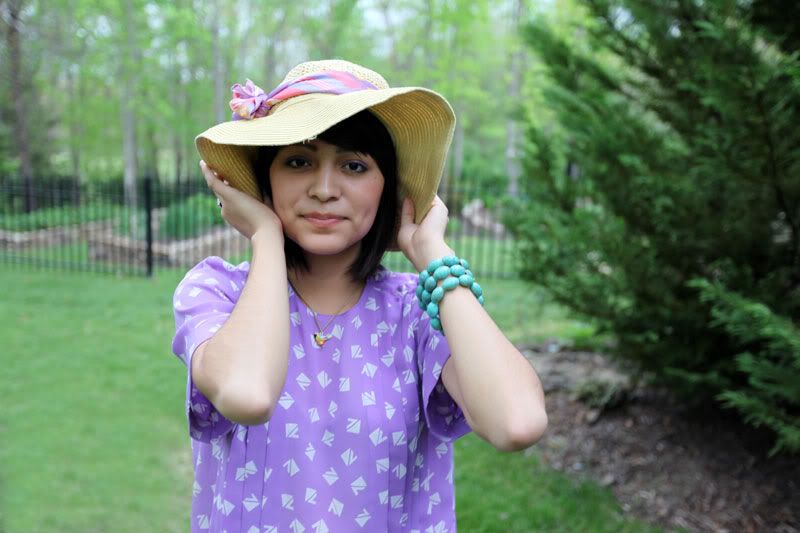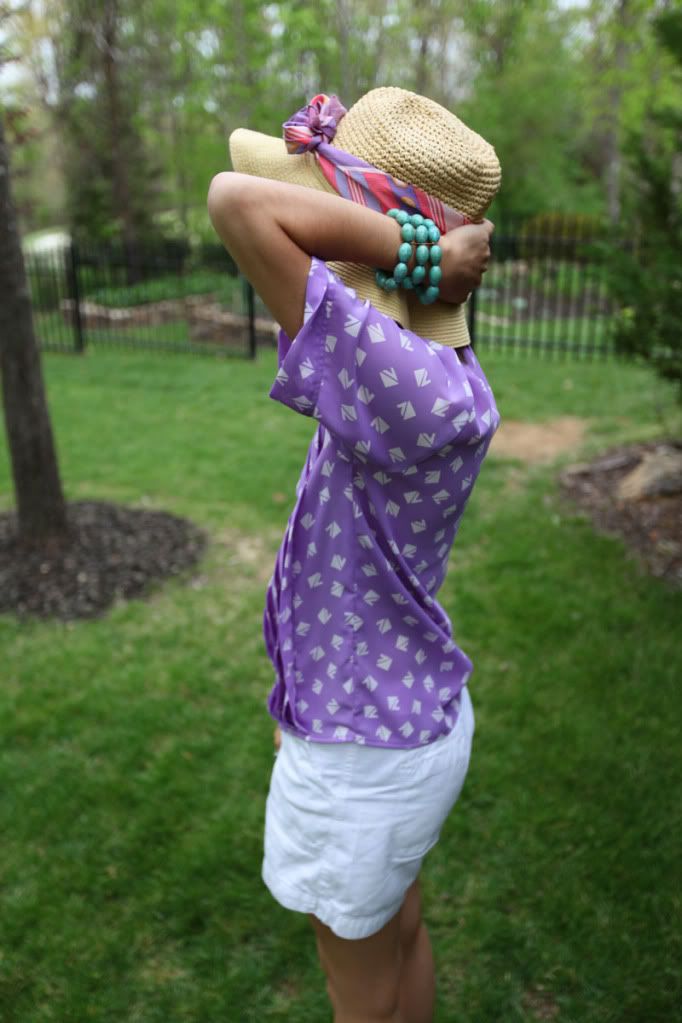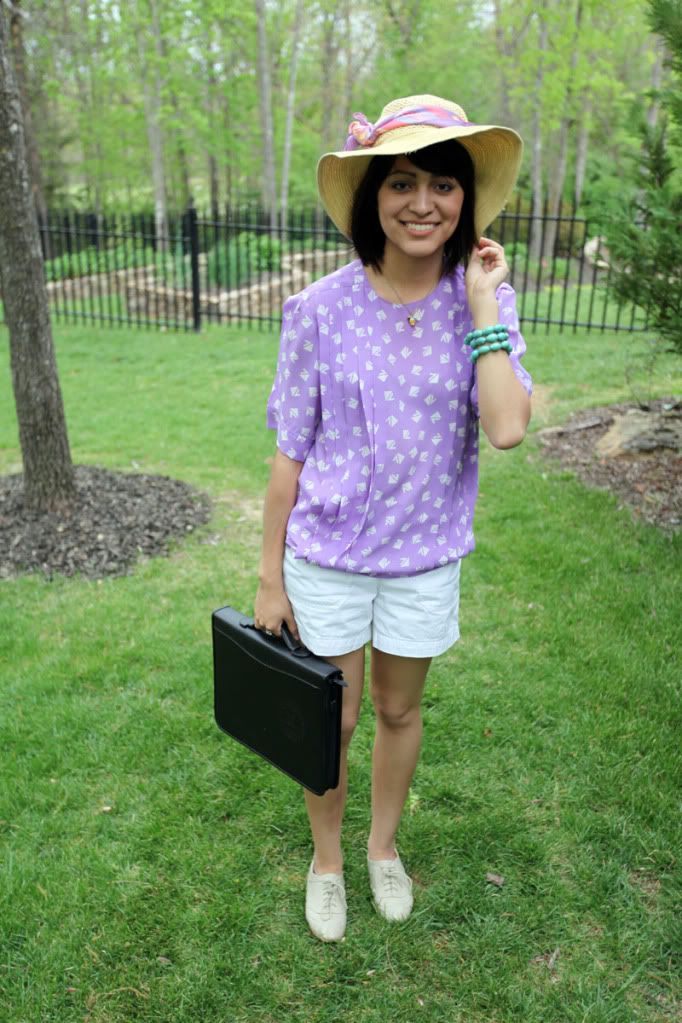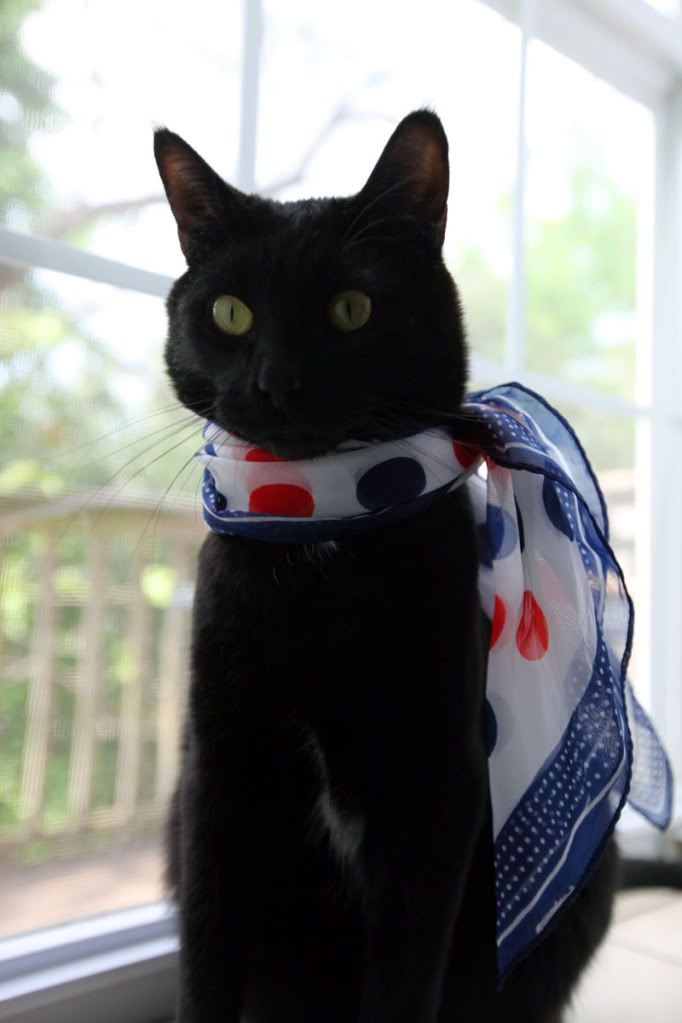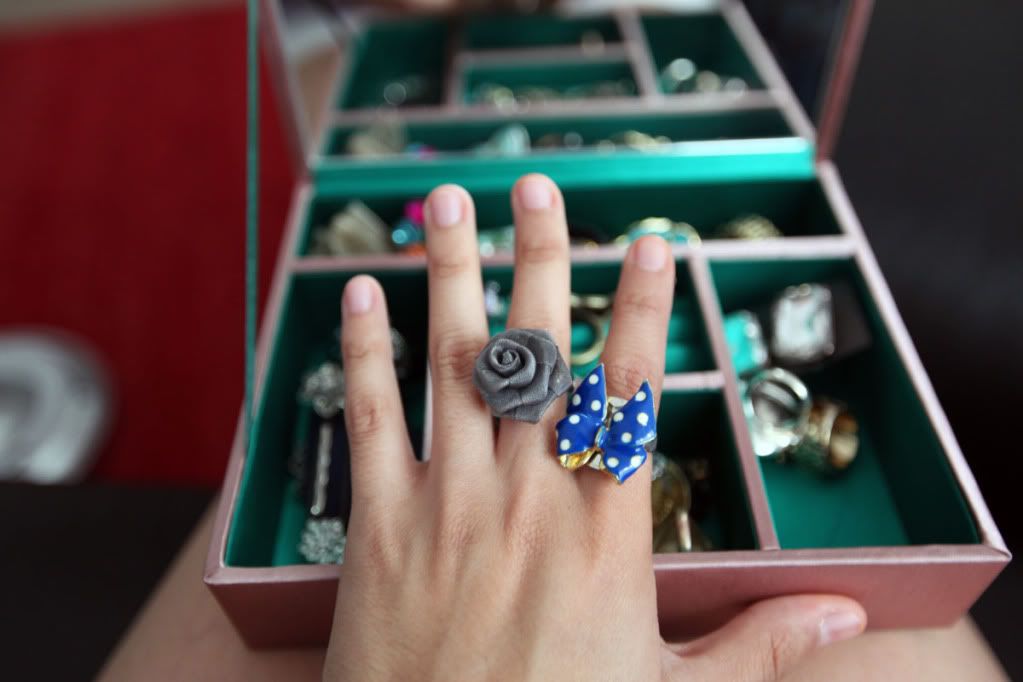 On me: 
Vintage 70s blouse via Grey Dog, vintage scarf, target floppy hat, thrifted shorts, f21 oxfords, DIY rings
On Zeus: vintage polka dot scarf
It's Friday, which puts me in a super good mood despite the sudden drop in temperature! It's amazing what a little sunshine can do. This is yet another fun blouse that I got from where I work–the pleats, print and soft lilac color is just so fun to wear. I also found this floppy hat in the abyss that is my closet, crumpled and raggedy. But behold, I added new life to it by paring it with my newest go-to accessory–a vintage scarf! I wrapped it up and knotted it up around the band which brightened it up!
And now for a

giveaway!

I'm going to share my recent obsession with scarves and giveaway a vintage goodie of your very own
 and Zeus wanted to model them for you guys but he's not up for grabs
 Isn't he the sweetest? I've also been making my own rings out of vintage jewelry and would love to give one away, specially made for the winners! 
What you win (THERE WILL BE TWO WINNERS!) 
A vintage scarf of your own & a DIY ring made out of vintage jewelry–made by me! 
To enter: 
Leave a 
comment in this post
, along with your name and e-mail address…and your favorite color!
You can enter MORE THAN ONCE, but leave an additional comment(s) for any or all of these as well :
You have 
until April 29th
 to enter, and it is open to international readers as well. I will be choosing 2 winners at random! Good luck!