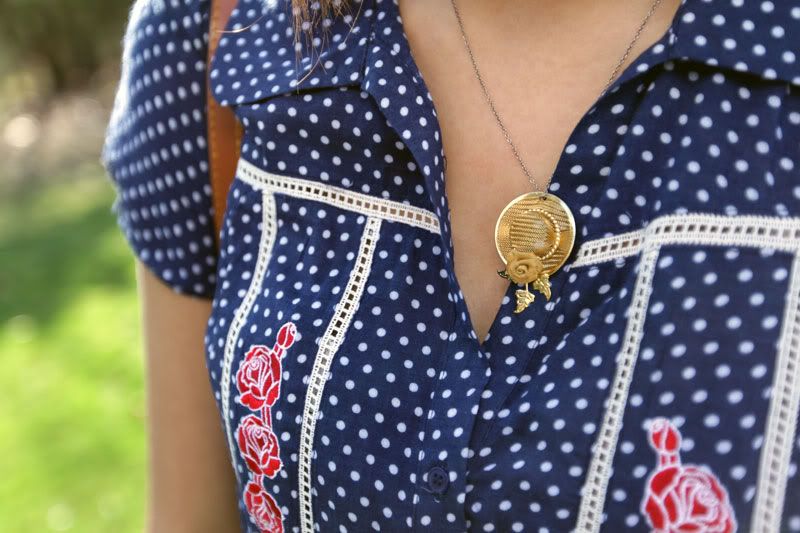 F21 dress, thrifted Dooney & Bourke bag, DIY necklace,  
I've been feeling crafty lately so I've been collecting little pretty things and turning them into something new that I can use. For example, I found this little sun gold sun hat at a thrift store and it was actually an earring that was missing it's pair. I decided to turn it into a necklace (yes, I mixed a silver chain with gold but who cares–work with what you have!)
For those who asked for photos of my new apartment, I decided to show a quick snapshot of my room (it looks more cute in person). If you haven't noticed, blue is my favorite color. I actually didn't realize it until now that I had a theme going on, blue is actually very calming. Everything in my room was under $30 ( individually and not including the tv). I love being thrifty because it really challenges your creativity and it's so nice to make something completely your own–even if all it takes is a fresh coat of paint.  
I also watched The Lost Boys last night, hence the title. Childhood favorite. I loved the Frog brothers. And the clothes …ahh so so great!
Have a beautiful and inspiring weekend!